In 2018, we launched Mekanika with one idea in mind: facilitate local communities' access to manufacturing processes, through open source tools and quality educational content.

Our objective is to help people create, prototype or produce small series with quality tools and machines, which can be made by themselves or by ordering kits.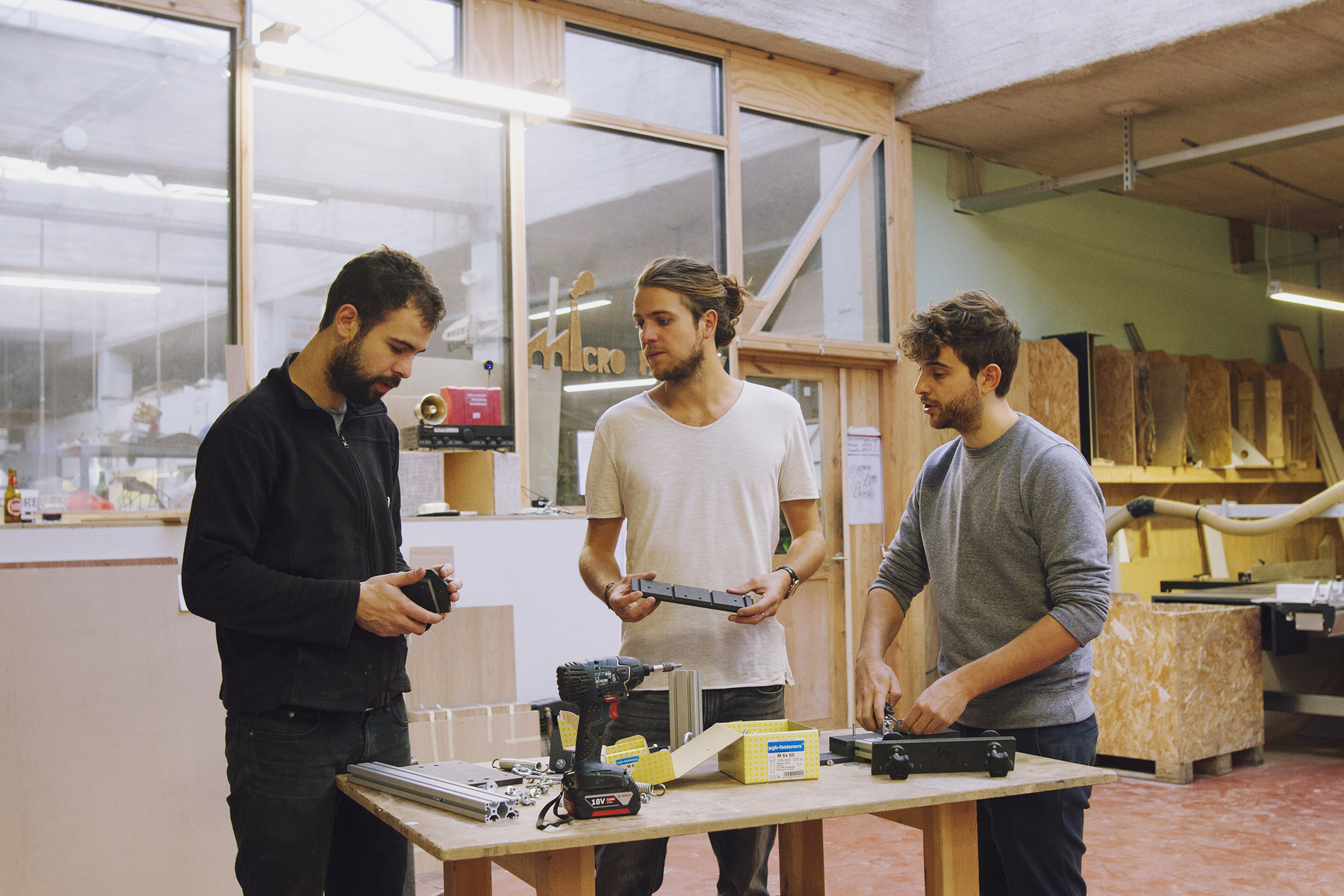 Martin is an industrial designer and an entrepreneur at heart. After working in design studios in Belgium and abroad, he started several projects such as Leonar or @studio_biskt, a ceramic studio.

Maxime is a mechatronics engineer who quickly left a career started in China to start his own business. Passionate about Arts and Sciences, he develops in parallel various artistic (@ohme_projects) and professional projects (Cuberdon software).

Roldan holds a master's degree in bioengineering in environmental technologies. He's eager to learn and spend most of his time exploring new things : he learned finance or marketing to make his projects work.

Learn more about what drives us.
Since the early days of Mekanika, we've written down the reasons why we thought such a project was necessary, and still align ourselves onto that in our daily work.