Introducing FAB - An Open-Source CNC Machine for Accessible Panel Milling



Brussels, March 21st, 2023
-
Belgian open hardware startup Mekanika is proud to announce the launch of its new open-source FAB CNC milling machine, a versatile and speedy solution for panel milling.
In the world of woodworking, taking your production to the next level can be a daunting task, given that the machines you need are expensive, cumbersome, and tough to learn. With its FAB CNC machine, Mekanika intends to make the entire process more accessible for entrepreneurs.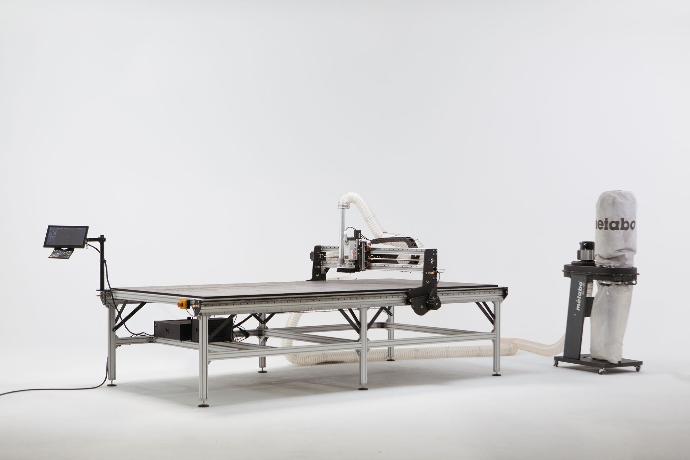 "In the past, we were outsourcing a lot of our production, so bringing new products on the market was a very long and expensive process," said Pierre Stevens, who bought a FAB for his bicycle trailer and furniture making workshop Bilmo.
"This CNC machine allows us to speed up that process, we can test new experiments every day but also save a lot of money! It is also a lot less stressful than having to deal with subcontractors. By internalizing our prototyping and our production, the machine paid itself back in less than a year."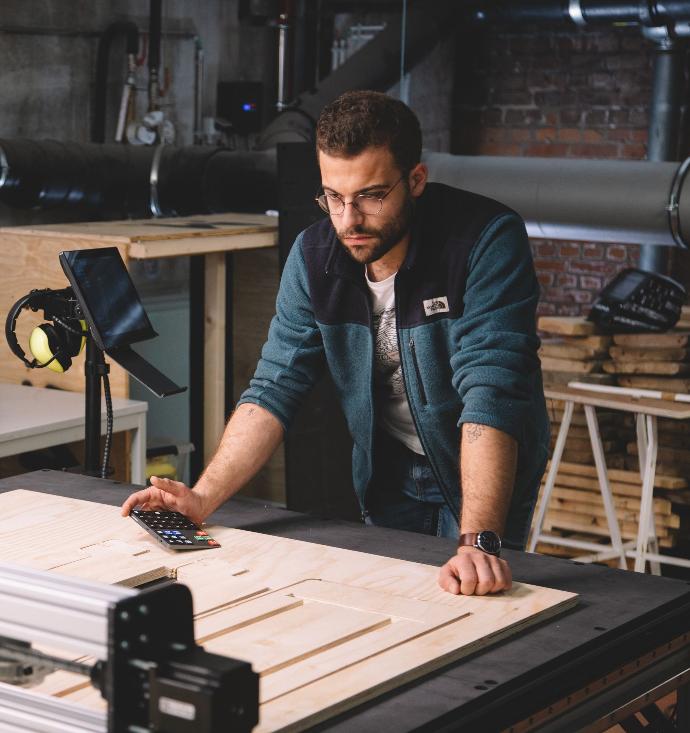 The Mekanika FAB CNC machine boasts cutting speeds of up to 10,000mm/min, making it the ideal solution for fast and efficient production of high quality objects and prototypes. It can handle any panel-shaped material, making it ideal for producing cabinets, furniture, stairs, signs and much more.
With its user-friendly design and reliable performance, the FAB CNC machine is a must-have for workshops looking to speed up their production. Some of its key characteristics include:
- a 1300x2700mm working area to mill wood, aluminum, plastic, and fiberboard,
- an air-cooled 2.2kW spindle, with speeds from 5000 to 24000 rpm,
- an intuitive interface with a capacitive touchscreen & wireless keypad,
- 5-year warranty.
Additionally, Mekanika's open-source plans allow for easy customization and repair, and the machine's modular design means it can be easily brought into your workshop through the front door. The company also offers CNC video tutorials to help users learn how to master their machine, with a team of experts ready to support them at every step.
"The FAB series is the linchpin of our CNC milling offering,"
said Roldan Descamps, Mekanika's CEO.
"With the EVO, we wanted to offer a desktop CNC machine for hobbyists looking to experiment with the technology. With PRO, you had a much more robust machine for more precise and accurate milling. The FAB is meant for professionals looking to speed up their production process with an accessible machine."
The Mekanika FAB will be available for pre-order starting on March 21st, with a special launch price of 11,900€ excluding taxes for a machine with all add-ons (spindle, interface, onboarded computer, dust collection system, spoiler board).
For more information on the FAB CNC milling machine, please visit the Mekanika website.
About Mekanika
Mekanika is a Belgian startup whose ambition is to make local production more accessible. We produce desktop machines for screen printing and CNC milling, which have been recognized for their quality and ease of use, with open-source plans allowing over one thousand makers to adapt their tools to their specific needs.