Upgrade Kit Evo/Pro
Turn your Evo into its stronger Pro sister with this upgrade kit. No need to buy a new machine any more to reach new performances, just this kit and a bit of time!
CAUTION: the spindle upgrade is not included in the price!

Important note: the price includes a 500€ deposit (ex. VAT) that you'll get back when we receive the unused parts from your Evo. The details on how it works are explained below.

Why Upgrade?
We know budget is the biggest factor when investing in professional tooling. That's why we wanted to create the possibility to start with an affordable machine, the Evo, and to be able to turn it into a more powerful model, the Pro, when the need arises.
We also want to limit waste by getting the unused parts of your upgraded Evo back, to refurbish them and support educational projects. The return shipping fees are covered by us, and you'll even get a cashback for doing it.
When you return your unused Evo parts, we provide you with a cashback. The whole idea is that purchasing an Evo and an upgrade kit will cost you only 5% more than purchasing a Pro model directly, making it easier to start with an affordable model.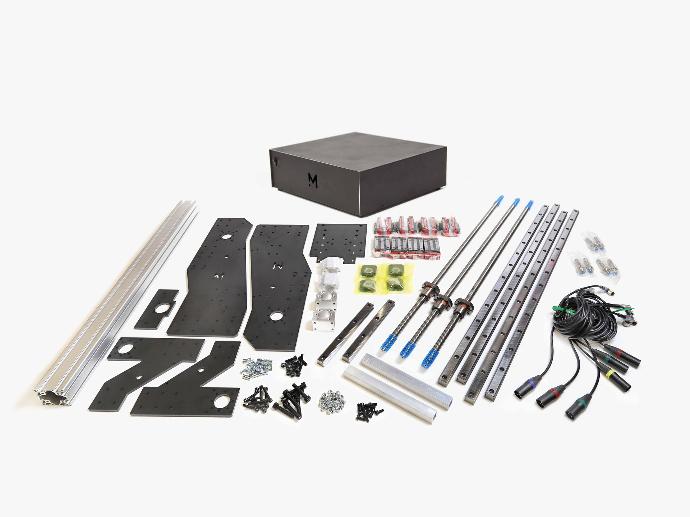 Order an Upgrade Kit
Upgrade kits are only available for the same size. Select the size of your upgrade kit depending on your Evo size.
You can also choose any Pro add-on you want with it: spindle upgrade, larger touchscreen interface, they are all compatible.
Note: if you upgrade your spindle, please note that you'll need a new dust shoe as well.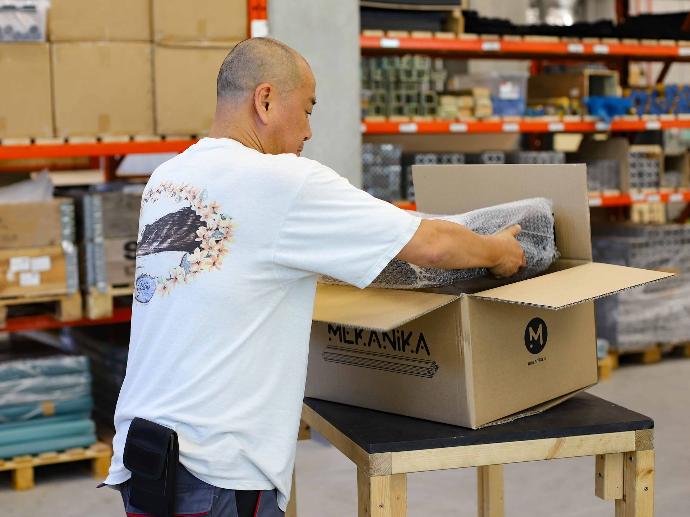 Swap the Parts and Send Them Back
Once you receive the kit, follow our (un)mounting guide to turn your Evo into a Pro.  
When you're finished, use the packaging and pre-paid shipping label to send back the unused parts.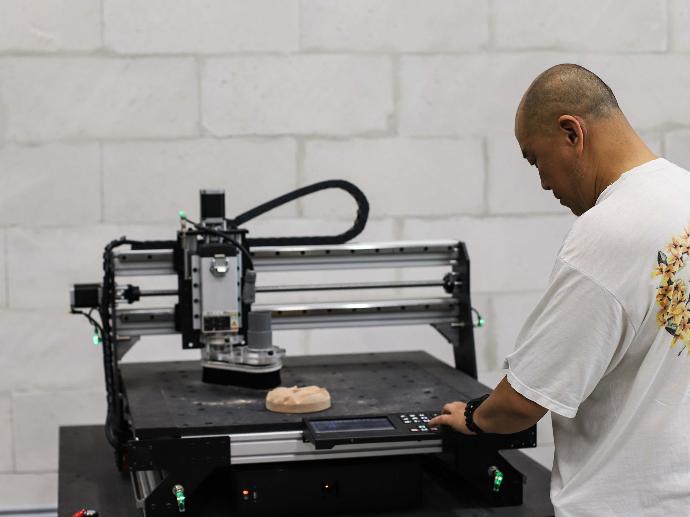 Get a Cashback and Enjoy
When we receive your parts, we'll inspect them to make sure they can be refurbished and send you back 500€ (ex. VAT) on the payment system you used to buy the upgrade kit.
This process can take up to 10 working days from reception, depending on our workload.
What's Included in the Kit?
By purchasing an upgrade kit, you get everything you see in the picture below, being:
1/ A new structure and linear motion system, made of 8mm steel plates, HGR20 prismatic rails and 16mm ballscrews.
2/A brand new control unit assembled by us, with more powerful motor drivers, new inductive limits and a set of cables. 
3/ A brand-new Z-axis, with prismatic rails, a 16mm ballscrew and a steel structure.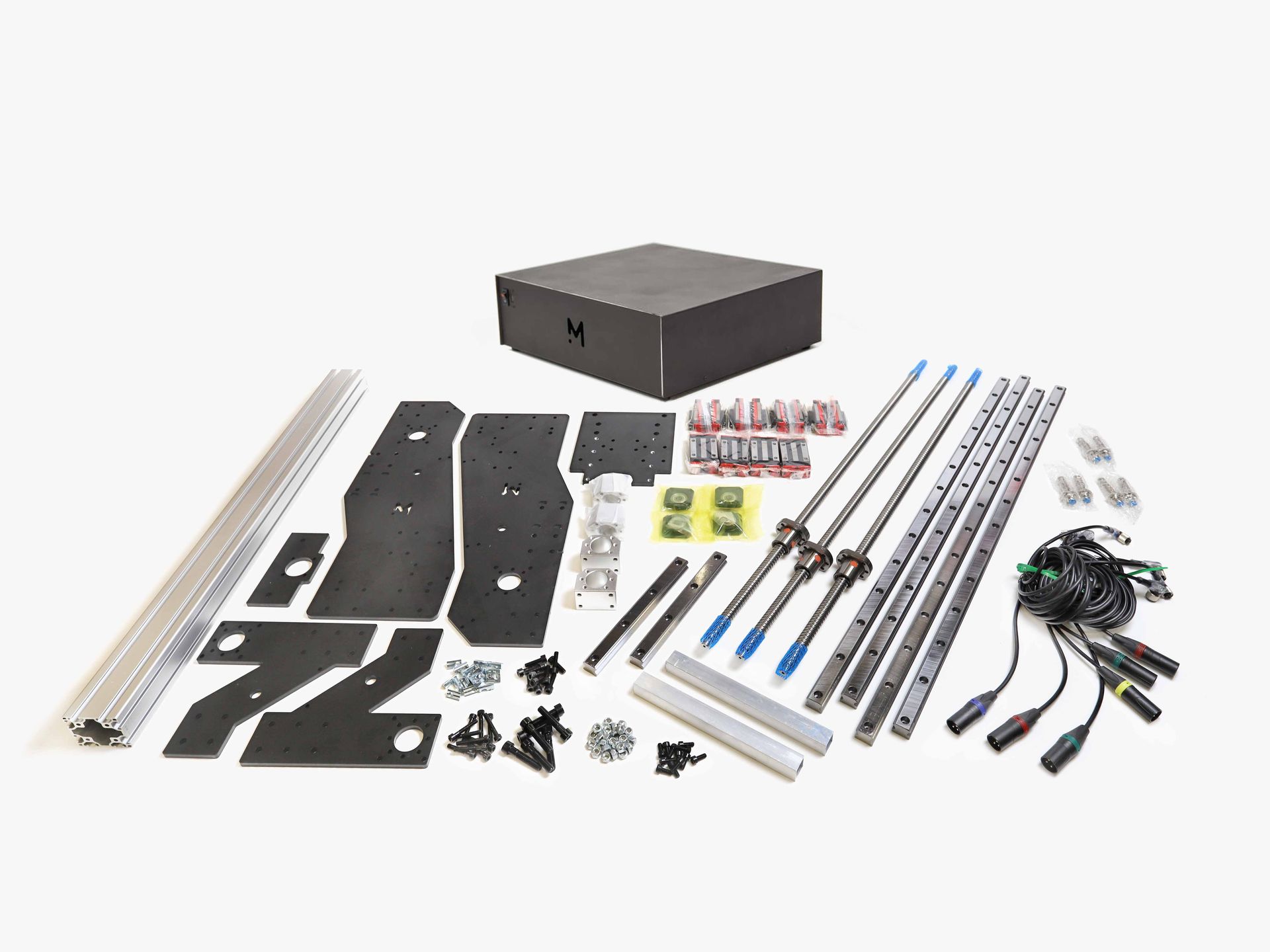 What's the difference between Evo and Pro?
While Evo is great for prototyping and for learning CNC milling, Pro will get you into production mode, with production times up to 10 times lower than with an Evo. It will also open the possibility of working with new materials, and reach higher precision.









Name
EVO Model (full specs)
PRO model (full specs)
Materials you can mill
Wood, cork, PMMA (plexiglas), HPL (trespa), foam,
ATH (Corian) Carbon fiber, aluminum and much more...

All materials milled with EVO + stone and hard metals (brass, steel, etc.)

Achievable accuracy
Up to 0.1mm

Below 0.1mm



Typical cutting speeds (soft wood)

2500mm/min
5000mm/min
Typical cutting depth (soft wood)

0.5 x Tool Diameter
0.7 x Tool Diameter
Linear guide system
V-slot wheels
Double HGR20 linear rail
Drive system (X-axis & Y-axis)

Steel-reinforced PU GT2 belts & pulleys

Drive system (Z-axis)
Available spindles
CNC Milling Comparison: EVO vs PRO