Ever asked yourself the question: what can I make with my CNC machine? Here are 100+ ideas you can try with the material of your choice (wood, metal, carbon, etc.), and different levels of complexity for beginners and pros alike. 
In many cases, you'll find a link to the CAD & G-Code files available for free. 

Let yourself be inspired by the below list, and make sure to share your creations with us so we can pass them forward. We will regularly update this article with new CNC files & ideas.  


Interior decoration & furniture CNC projects
Sometimes it feels like we never have enough space - how about creating a storage space for your bike like this beautiful deer bike rack? 
Project files by Sufu available under Creative Commons license on Thingiverse.
This is a great CNC project for beginners looking to experiment with their machine and prepare some gifts for their friends and family. 
Project files available on Mekanika (G-Code & Fusion 360 project).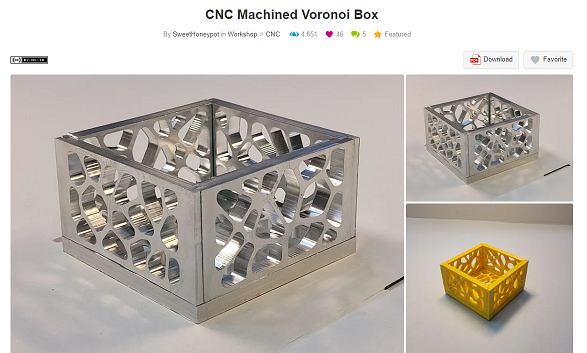 You don't want to create a simple box? Here's one that can be a bit more of a challenge, both due to the cool Voronoi design of its faces, and the material it's made of. 
Step-by-step instructions and files are available on Instructables thanks to Sweet Honey Spot.
Star-shaped candle holders
These simple candle holders are another good project to try your hand at CNC milling - they are star-shaped and can contain a tealight candle. 
Project files available on Mekanika.
This is a project for dog and cat lovers who have bought dozens of toys for their favorite house pet. You'll find a few different types of containers in this list, but that's the beauty of CNC machines: the possibilities for customization are endless. 
Project files available on Scrollsaw Workshop.
Flat pack Christmas trees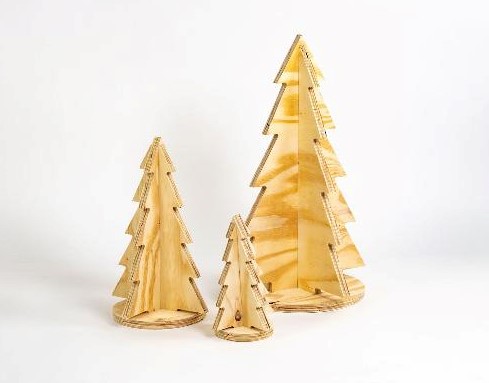 If you want something different from the traditional organic Christmas trees, these flat pack alternatives can be made in different sizes and materials. 
Project files available on Mekanika
Project files available on Mekanika
Combined stepladder & stool
This is actually a project made by our friend @panama_workshop, a Maker from Lithuania, with his Mekanika EVO CNC machine.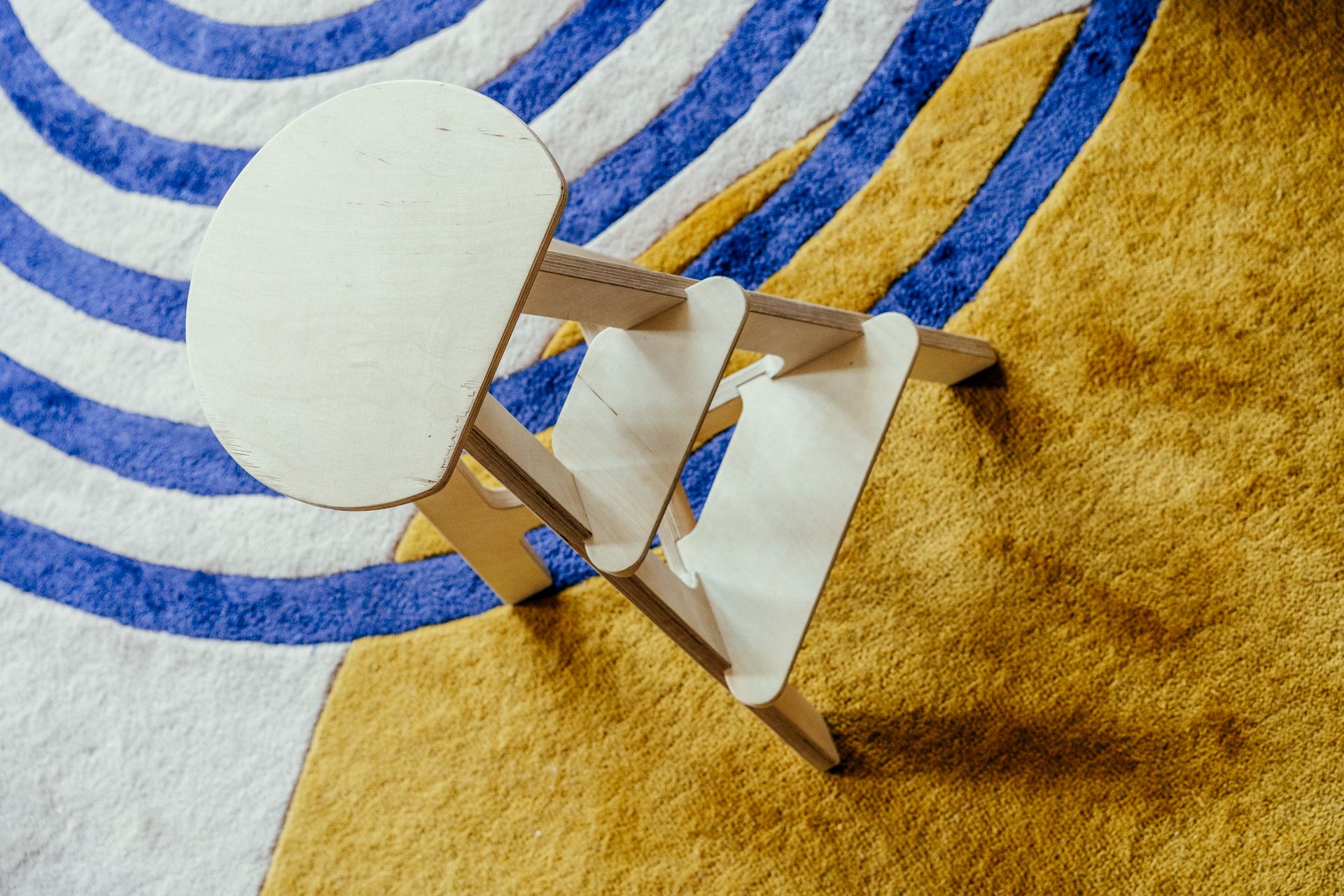 We actually hesitated to put this project in the "Art Pieces" section below because some skateboards are worthy of museums. But anyhow, this is another simple CNC project for beginners.
Project files available on Mekanika
This is a more complex project that uses additional tools on top of a CNC machine, but you'll have to admit the result is pretty cool.
Step-by-step guide available on Instructables thanks to Evan and Katelyn. 
Shelves

Money box

Tie holder

Door holder

Picture frame

Book ends

Paper towel holder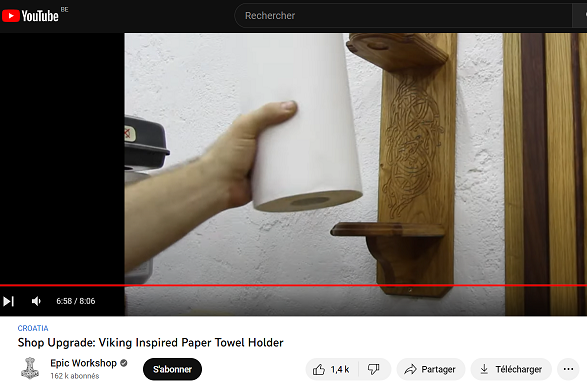 How about this Viking-inspired paper towel holder by Epic Workshop? 
Design lamp frame

Coat hooks

Giraffe lamps

Glasses stand

Wooden vase (like this one?)

Wall clock

Keyholder

Mantel blocks

Toilet paper holder
CNC files available on Thingiverse thanks to Zenziwerken. 
Cooking & kitchen accessories 

Jam, honey or spices display