What are the promises of EVO ?
---
#1 RIGIDITY & ACCURACY
Reach 0,1mm of accuracy with a well calibrated machine.
This precision is reachable thanks to the steel reinforced GT2 belts and the 6mm steel structural parts that absord vibrations and give some stability to the machine.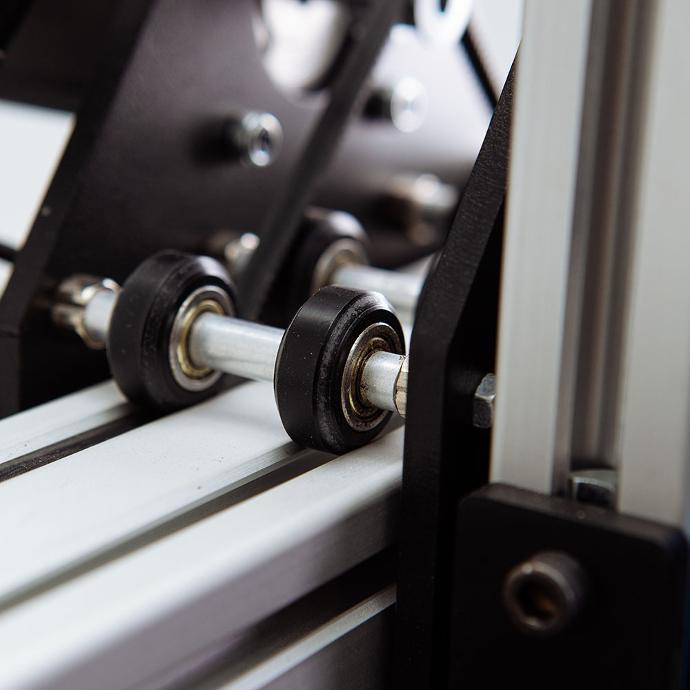 #2 GOOD FEEDRATES RATIO
Being precise doesn't mean anything without a notion of feedrates and tool engagement, EVO can keep this accuracy with a travel move of 10.000mm/min. but also in different type of material :
| | | | |
| --- | --- | --- | --- |
| MATERIAL | TOOL DIAMETER | FEEDRATE | DEPTH OF CUT |
| Plywood | 3mm/2 flutes | 2500 mm/min | 3mm +finishing pass |
| Aluminium | 3mm/2 flutes | 1000 mm/min | 0,8mm +finishing pass |
| Hard wood | 6mm/2 flutes | 2000 mm/min | 3mm +finishing pass |
*As you may already know, those performances are related to different factors such as the quality of the endmill or the clamping system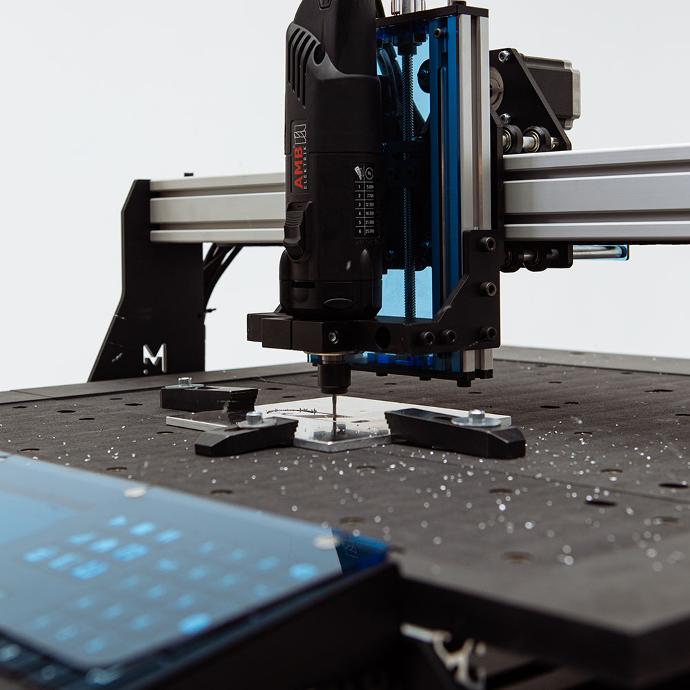 #3 STABLE ELECTRONICS
Electronics and cables are issues n°1 for all CNC users. No need to explain why we decided to focus on it!
EVO can move thanks to 4 dedicated drivers and a control board, all those PCB's are developed in Europe and assure a long term stability.
On the top of that, we chose to equip our machines with the famous Neutrik XLR wire connectors, welded in Belgium.