Whenever you want to joint 2 pieces using mortises and tenons, you will encounter a problem: your mill is round and can't make square holes.

To get around this problem, we use a technique called "dog bone".
In the world of CNC milling, a dog bone is simply a way of deforming a square to fit another square in it.


You can easily draw bones (a drilled circle of the diameter of your mill) on the corners of your piece, but they are very visible: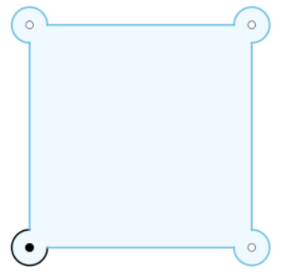 Or make them a little more discreet (a circle of the diameter of your mill that is offset on 45° at all corners), but they take more time to draw: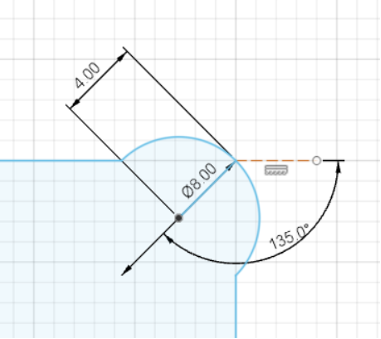 This type of dog bones doesn't need a dedicated drilling operation as the mill can access the circle in a pocket/contour operation.
For those of you who are working in Fusion360, there is a super handy AddIn we advise you to download! 
It creates a new function in Fusion that works like this. 
Make your design with regular edges and without thinking of dog bones. 

In the design tab, click on the dog bone icon. 

Select the edges you want to become dog bones, and enter the parameters according to the tool you are going to use and the Radial offset you desire. 


It will automatically create dog bones on all the corners you've specified.
You can find all the information on how to download and use it on this GitHub repository.