Meet our users and discover key applications of CNC milling machines in various domains. We share their inspiring stories to show how digital manufacturing changed their business or their craft.

MF BELGIUM
Wooden Bowties & Accessories
---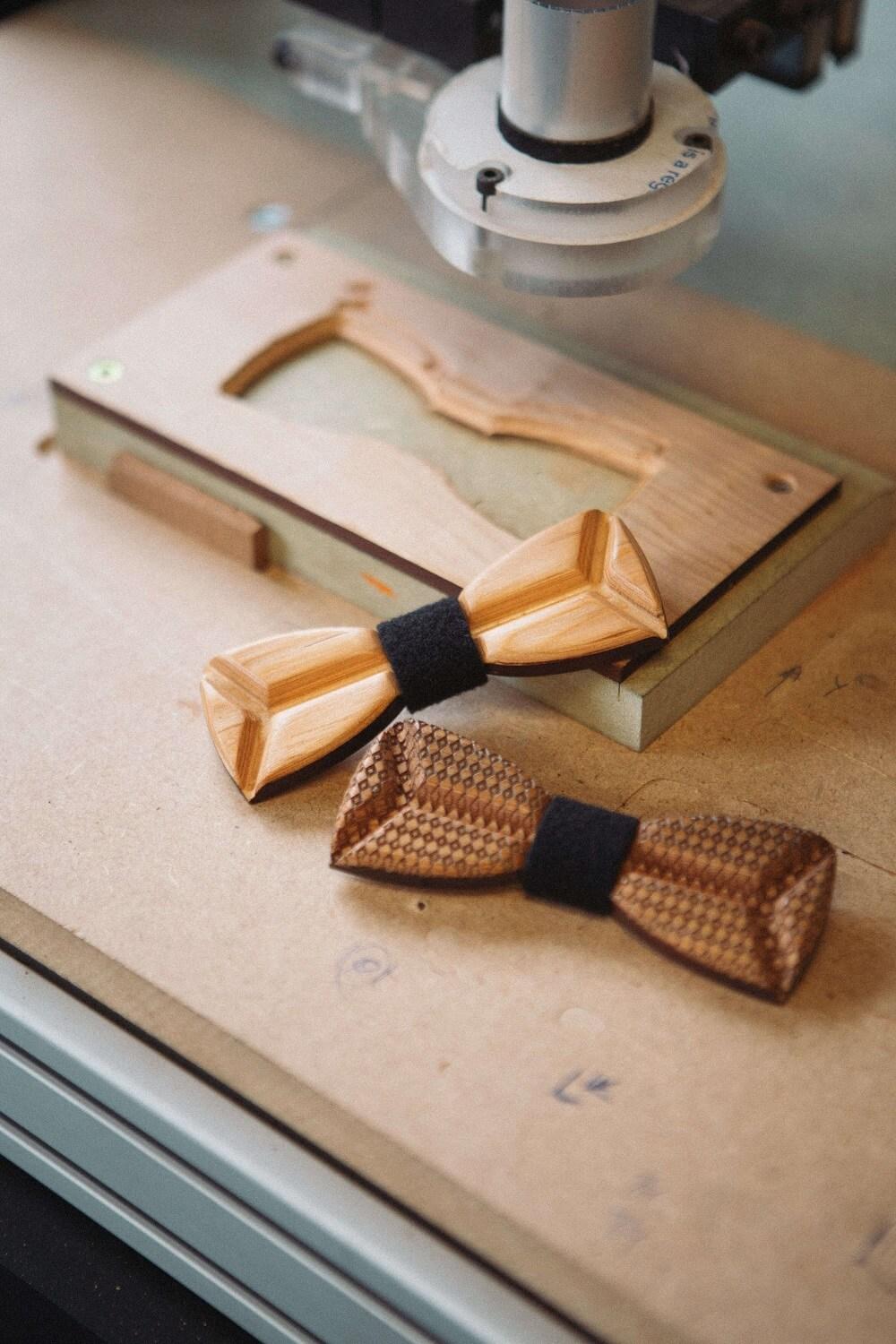 Story & Experience
Former creator of lighting and restorer of vintage furniture. Michel Fawe has recently turned to digital manufacturing for his new project: MF Belgium.
"I started training myself in 2D drawing on another software, but until recently I had no experience in CAD design and even less in machining... I used to make my creations with regular carpentry tools."
Learning Curve
"It took me one day to assemble my Mekanika Evo-L and prepare my workshop to get started. The learning curve was quite fast. I went straight from GS8 2D to Fusion360 by following Mekanika's video tutorials."
"From there, I designed a support with a vacuum pump to hold the bowties that I manufacture, and I read the online articles on how to program end mills and feed rates. I finally gave myself a few days of trial and error on the material before I felt completely comfortable."
Now
"When I was working by hand, I had to use a dust mask and make several passes with different abrasives to finish my parts. A bowtie used to take me 6 to 8 minutes to make, while now it only takes 1m52 and the dust is directly collected by the machine dust shoe. I only have to do a light sanding and my roundings are of a regularity impossible to match by hand."
"Basically, my production time has been divided by 4! Not to mention the time that I save by not having to clean the dust in my workspace."
"In addition, I realize that the use of a CNC machine opens up a whole new set of possibilities; bowties with 3D textures for instance. Whether it's for bowties, Christmas decorations, or personalized cutting boards, the only limit is your imagination."
BILMO
Cargo Bike Furniture
---
Story & Experience
BILMO designs bike trailers, accessories, and custom furniture that are tailor-made for cargo bikes. They engineered a large number of modules that can transform these bikes into movable kitchens, delivery vehicles, and market stalls, to name a few.

"As industrial designers, we were already comfortable with CAD design but we were complete newbies to CNC milling. Before we bought our first Mekanika machine, we were outsourcing our production or making the parts by hand using portable tools."
Learning Curve
"Thanks to Mekanika's tutorials, we learned the milling process step by step. We found the answers to all our questions online which allowed us to learn how to mill properly in only two days. This is the time we needed to start making our first modules. "

"Since we own a Fab-XL, the hardest part for us is to clamp the panels to the machine, since it's so large! But what a pleasure to watch the machine work on the whole panel, once everything is installed."
Now
In the past, we were outsourcing a lot of our production, so bringing new products on the market was a very long and expensive process. The CNC machine allows us to speed up that process, we can make new experiments every day but also save a lot of money! It is also a lot less stressful than having to deal with subcontractors (unforeseen delays, machining errors,...).
By internalizing our prototyping and our production, the machine paid itself back in less than a year.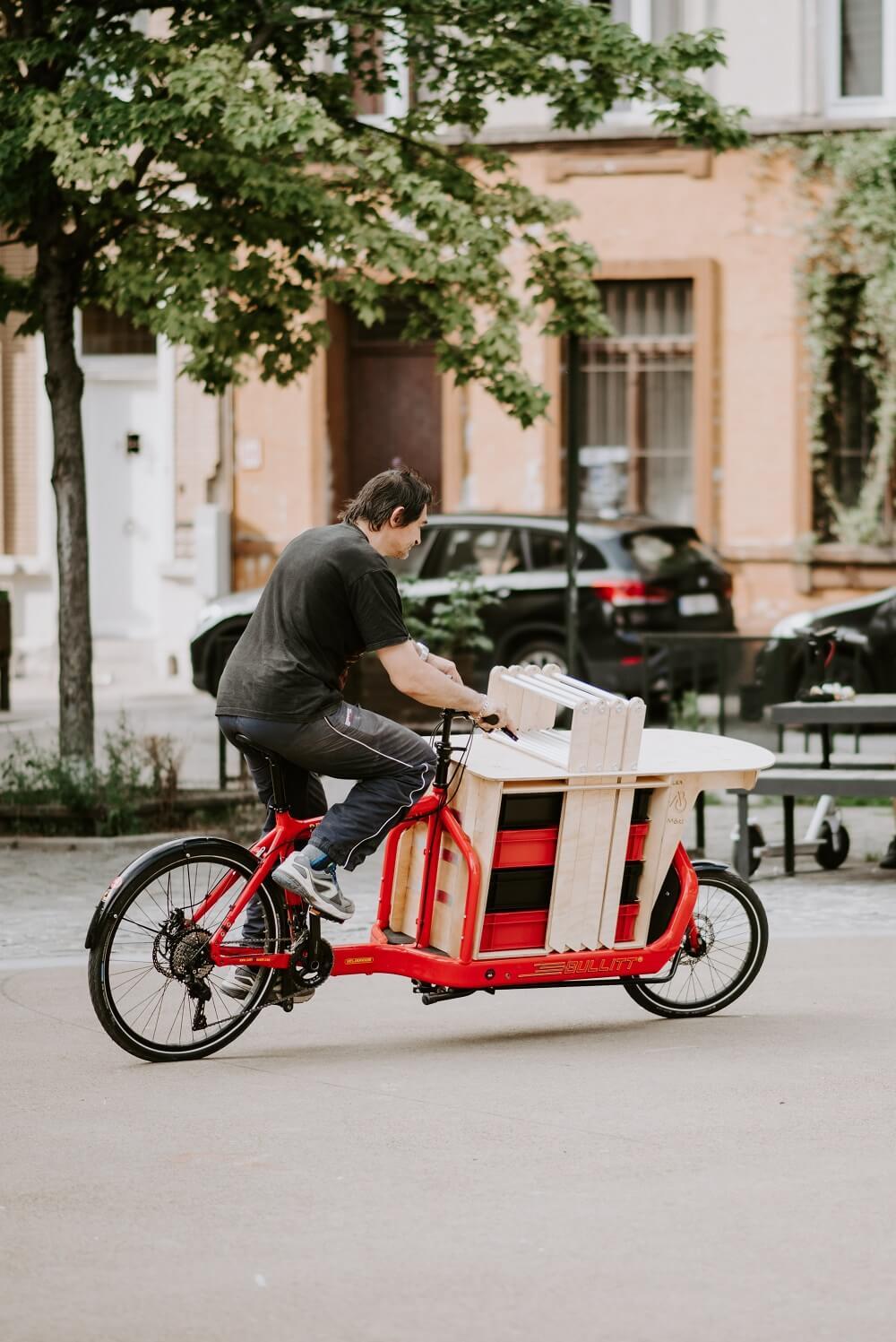 BELOVED LAB
Artistic Creations Using Recycled Plastics
---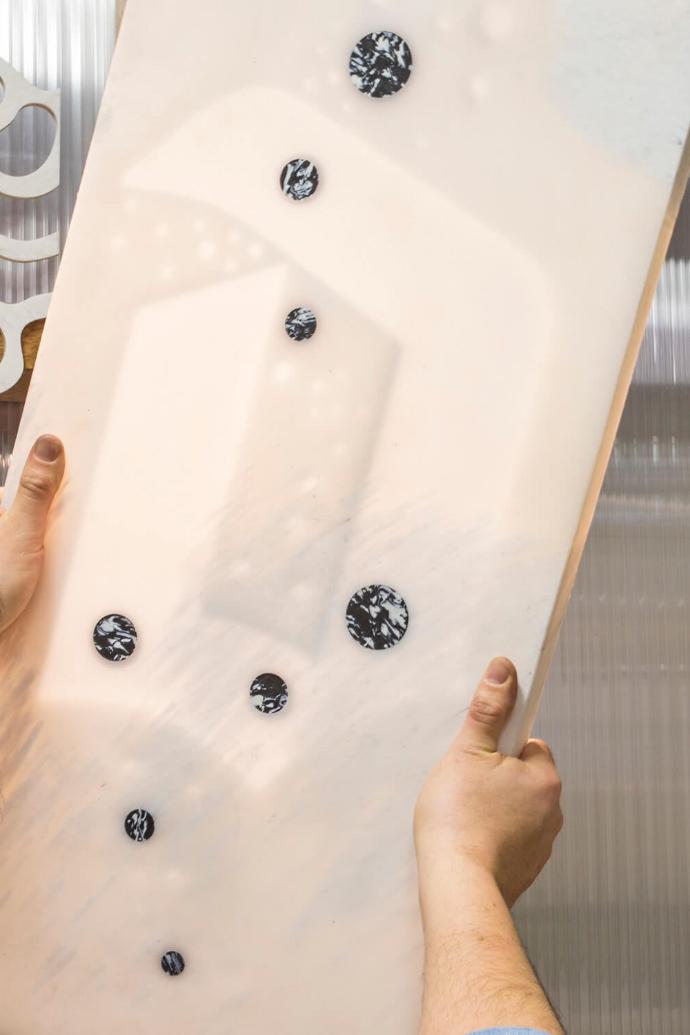 Story & Experience
After 10 years working as an advertiser, Vincent wanted to use his creativity on more tangible projects. This is what got him into CNC milling, through which he brings his clients' wildest dreams to life.

"I already had a lot of experience with 2D & 3D design software before I got into CNC milling. I worked with the whole Adobe Suite, Premiere, Maya, and Fusion360, but I always turned to subcontractors to build what I designed."
Learning Curve
"Even though Mekanika machines are very intuitive and reliable, I am a very meticulous person. I'd say it took me a week to get the results that were up to my standards, both technically and artistically.
In the past, I used to ask subcontractors to build what I designed, but it's been a few years now since I gave it a shot, and honestly, it was worth it!"
Now
"Making everything from A to Z allows me to have full control over my projects. This lets me go even further and try things I would never have dreamed of."
"Aside from irreproachable customer service, I would highlight the dimensions of the machine; length, width, and height are just perfect for me and I believe this machine can suit the needs of every professional."
L'ARTISAN BRICOLEUR
Toys, Wooden Creations & Custom Projects
---
Story & Experience
Pierre is a real jack-of-all-trades who likes to experiment with new stuff: electronics, furniture making, toy making, or even sculpture until he recently decided to get his hands on a CNC Pro-M machine.

"I used to be managing the technical department of a chain of stores for over 25 years until the company stopped its activities. That's when I decided to become my own boss and use my skills in something else. I already had decent CAD knowledge, but didn't know much about CAM or CNC milling."
Learning Curve
"Assembling the machine was very easy and quick. I started experimenting with different materials and techniques on Fusion360 and Vcarve Pro, and it didn't take long before the first milled pieces got out of my shop. Surprisingly, the hardest thing for me is to find the limits of what this incredible machine can do!"
Now
"I'm not getting into any heavy production. I only do custom work where this machine allows me to make every project truly unique. It might not be the most profitable way of working, but what a thrill!"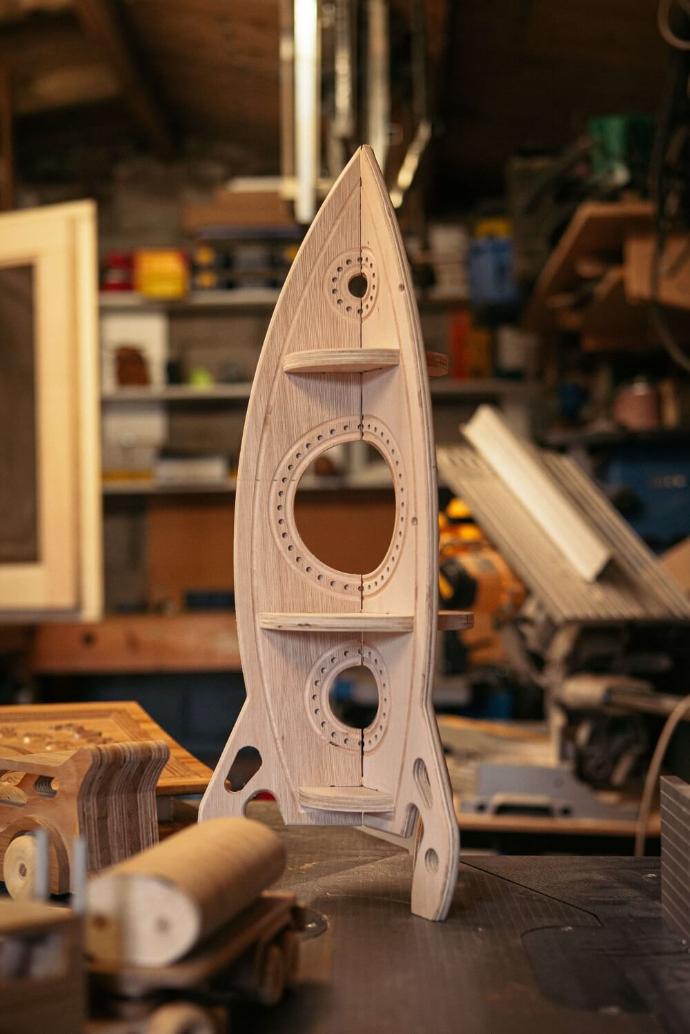 Learn more about our CNC milling machines. We developed several models, having different sizes and capabilities to fit many applications, from hobby usage to production.