Evo
---
Want to learn CNC milling? EVO is the desktop CNC you need. Fast, compact, precise, it will allow you to quickly learn how to cut wood and metal.

Please note that the SPINDLE IS NOT INCLUDED IN THE PRICE and needs to be added to your purchases during the next step (Choose your spindle when clicking on "add to cart").
You want to know more about this machine? Click here
Check the technical specifications of this machine here
You want to book a demo? Contact us
I have been using the Mekanika EVO M CNC for just one year now, I was a total neophyte in this field. I build for my hobby Aeromodelist large gliders and I quickly realized beautiful parts on wood, plastic, carbon plate, epoxy plate...

The machine works very well, I am totally satisfied.
What will be included in your package?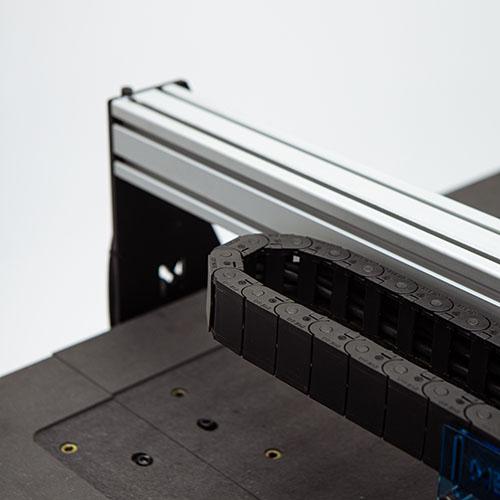 STRUCTURE
* Aluminium profiles 60x60mm
* 6mm thick steel plates powdercoated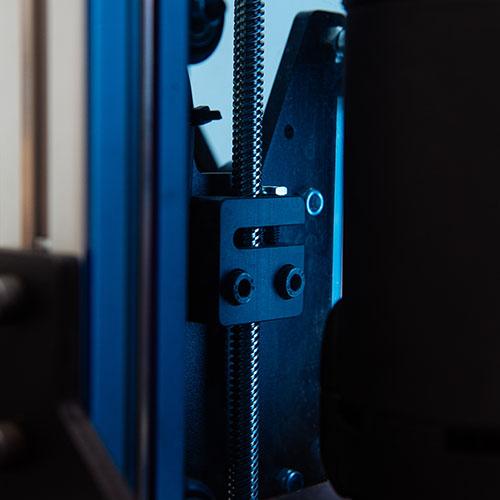 MECHANICS
* 30x  wheels
* Steel core belts
* Anti-backlash nut  and leadscrew on Z axis
* All the screws and other elements needed to assemble your machine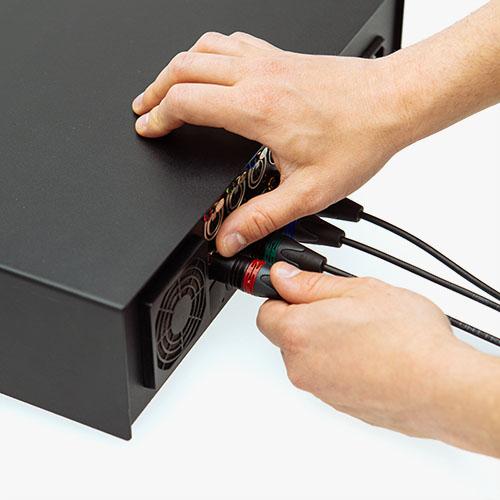 ELECTRONICS
* An already-mounted electronic box
* 4x High torque Nema 23 Motors
* All the cables needed(Neutrik XLR)
* 4x mechanical limit sensors
* 1x Probing device
* 1x Mekanika Touchpad interface
You may also like some accessories, or a full bundle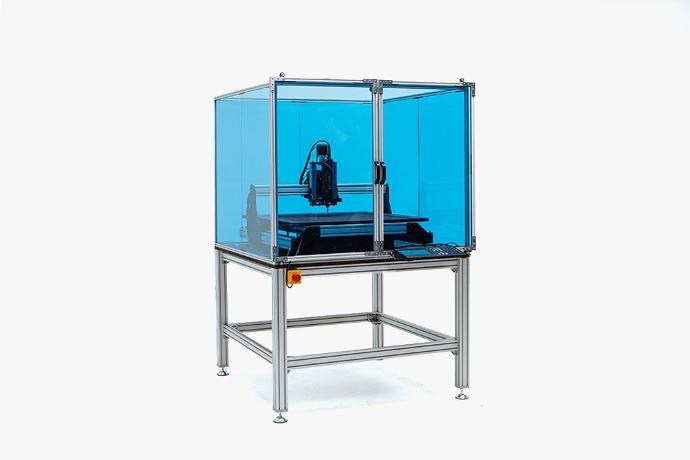 EVO CNC - EDUCATION BUNDLE
Everything you need to ensure maximum safety & efficiency in  your fablab, university or training center in one package (security enclosure, worktable, end mill, collets, dust shoe, spoilerboard, and 1,4Kw AMB spindle DI). 
ADVANCED SPOILERBOARD

Clamp your workpieces easily and work in ideal conditions. Our advanced spoilerboard kit includes everything you need to set up a flattened spoilerboard with a grid of threaded inserts.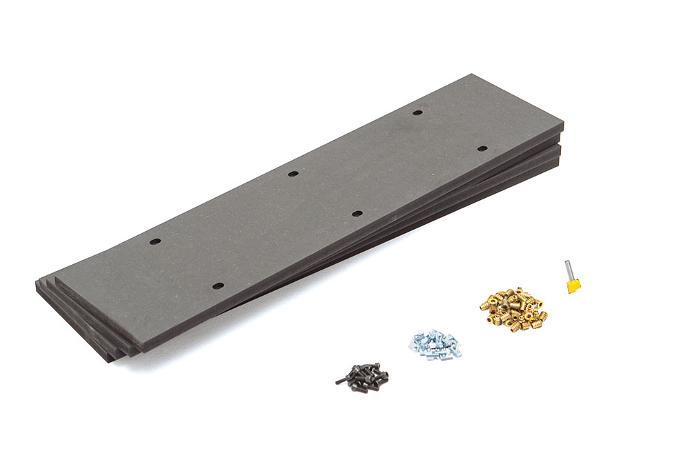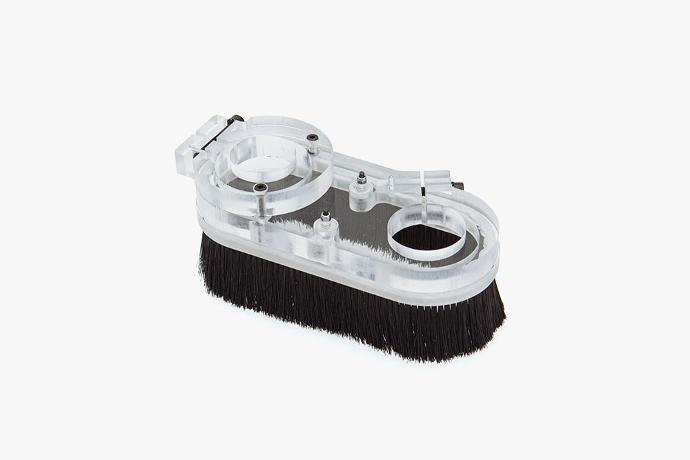 DUST SHOE
Thanks to its high density woven brushes, this magnetic dust shoe creates an optimal dust vacuum cavity. This results in a perfect collection of long wood chips as well as fine dust.
END MILLS & COLLETS

This bundle contains 7 quality end mills and 2 collets to help you start cutting different materials and shapes right away.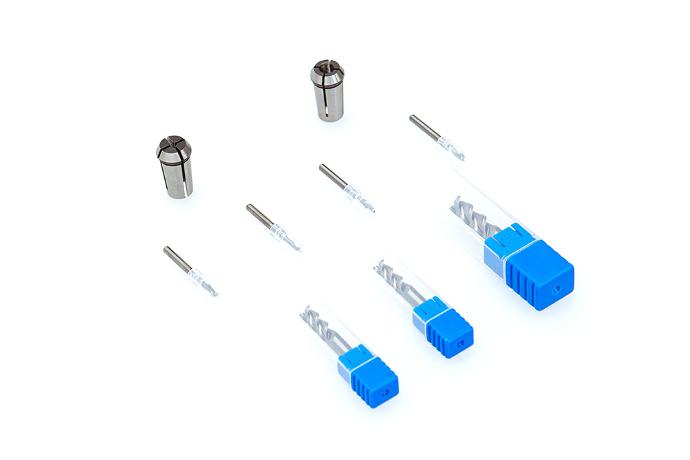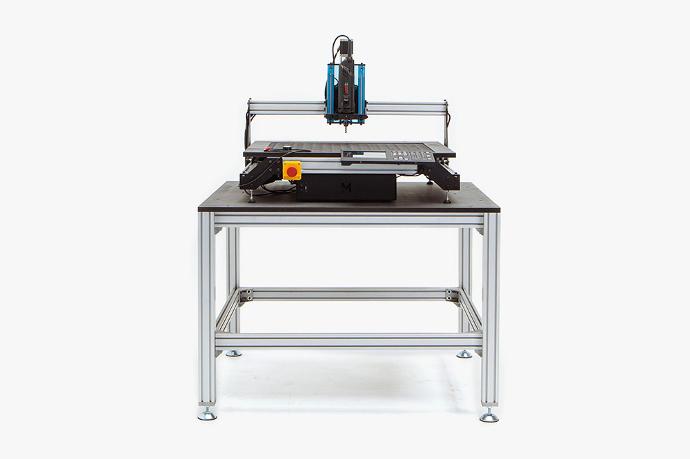 WORKTABLE
This heavy duty work table has been designed in the same way as our machines: it's compact, customizable and very sturdy, with an awesome matching look.
SECURITY ENCLOSURE
The enclosure offers a safe environment around the CNC in which nothing can enter while the CNC is running.  The doors are monitored and there opening will automatically cause an emergency stop of the machine and DI Spindle.